Design Powerful Presentations with the Presentation Software
How many times have you made the presentation? How many hours do you spend struggling to make your presentation powerful each time? What if there is wonderful presentation software to help you? As a matter of fact, designing a powerful presentation shouldn't be difficult for you with the help of Focusky, which empowers you to create the presentation in a mind-mapping style and decorate your contents with various images.
Mind-mapping Experience
More and more presentations have gained a fair share of haters due to their presentation way of slides, which prevents the audience from developing logic thoughts and puts them to sleep in under two minutes.Unlike slides, this software, offers you a chance to arrange all contents in a pre-made layout on the same canvas. You are able to put different parts of your contents in the different place of this layout according to the structure of the layout. The layout would help you show the relationships between every part of your contents, like the connection between the big picture and fine details. When you proceed through your presentation, Focusky will zoom in and out of the background to take your audience on an engaging and informative journey, which encourages them to keep up with your mind and think logically, giving them a wonderful mind-mapping experience.
Library of Cartoon Images
Images are never old-fashioned when it comes to spicing up your presentation. In order to design a powerful presentation, you need to make sure you have a lot of options of images with the presentation software.Focusky can be considered as the Instagram for your presentation, since it has a large library of cartoon images for any purposes and any occasion: from beautiful class presentations to attractive promotion presentation. You are allowed to choose for your presentation from these images that professional designers will charge thousands of dollars for. In addition, if you find it hard to get the perfect image because of something like the opacity, you are capable of making a little change to the images depending on the editing function in this software. By adding those images, you have brought life to your presentation and made it stand out from the crowd.
Built-in Animated Characters
In terms of designing a powerful presentation, one thing you cannot ignore is the story-telling style of your presentation, which is easy to create memorable contents and leave a deep impression on the audience. This presentation software provides you with a wide range of animated characters to help tell your story out in the presentation. These characters are associated with all kinds of mood, action and so on. By using these numerous roles, you are able to make your presentation powerful with a bit of creativity and draw the attention of audiences.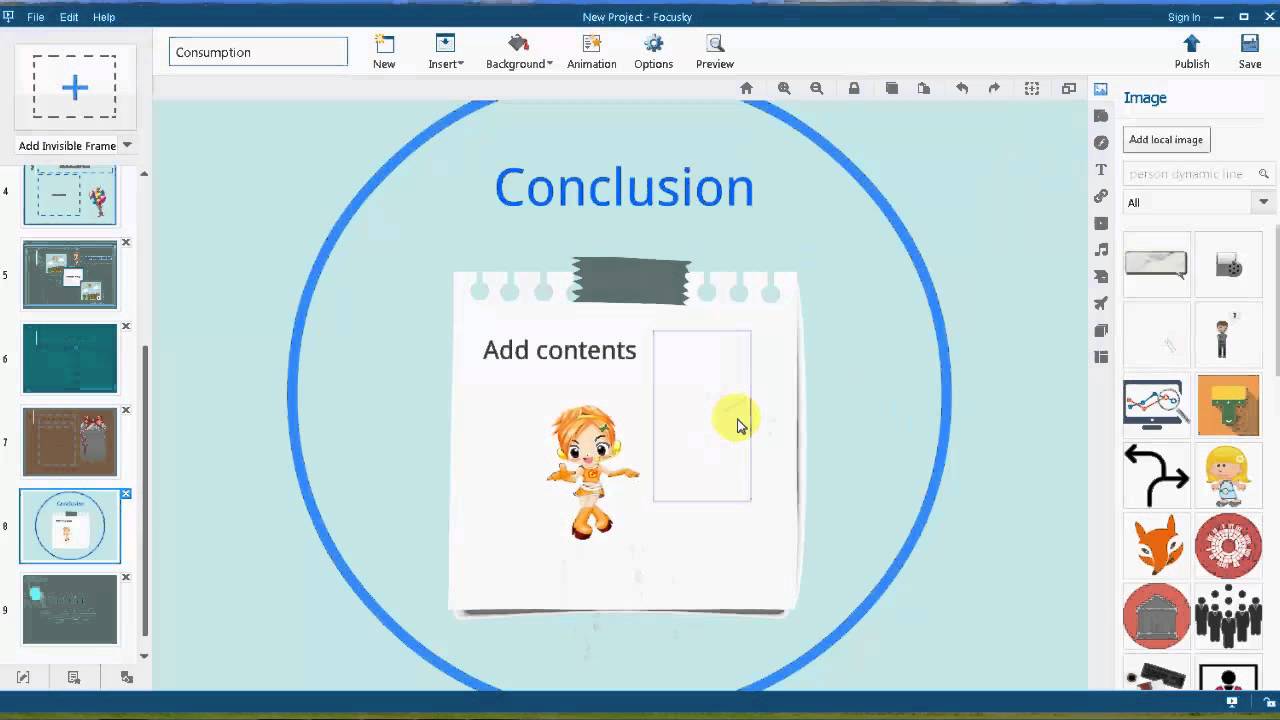 To learn more about PDF to Flash Converter please click here
PDF To Flash Converter Pro Mac