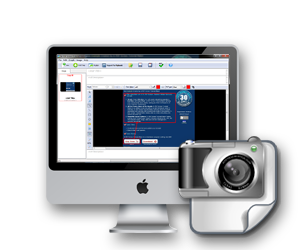 $27
For Windows 7, Vista, XP

ScreenStep Maker
Powerful software that creating live help documentation simple
•

Built-in screen capture;

•

Easily Author Task-based Documentation by Creating Lessons

•

Integrated image editing and documentation authoring: Easily reorder or replace images;

•

Powerful editing functions with a user friendly interface;

•

Support send by E-mail;

•

Publish complete manuals as PDF, HTML, Word, image(s);

•

No more professional tutorial editing skills needed;
Free Trial
Buy Now
Why Use?
Screenshots
How It Works
Whether you're a software designer, webmaster, technical writer, teacher or student , you may have a need to make a tutorial. ScreenStep Maker is a very useful but easy-to-use software to create live and clear tutorial from screenshot or images with ease. With ScreenStep Maker, you just capture a picture of each step of the process you are trying to demonstrate. ScreenStep Maker automatically creates a document for you with each screenshot in the exact order you took it. Use ScreenStep Maker built in annotation and text tools to add highlights, arrows, and text to complete your tutorial. Export out to a wide variety of formats including HTML, PDF, Microsoft Word, WordPress, TypePad, Blogger, Joomla, Movable Type, MindTouch, Google Sites and Confluence.
Easy to use with the user friendly interface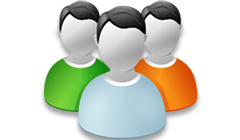 Built in screen capture. It supports regional screen shot and window shot. With this function, you can capture screen from your desktop with high quality quickly.
Support import images. If the images prepared in advance, you can import the images from your computer.
Automatically sequences your captures in the order you took them.
Easily reorder, replace or remove images.
Powerful editing functions to add annotations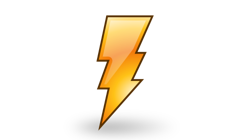 The ScreenStep Maker have a powerful editing functions, it's similar with the Photoshop. In order to make the tutorial clearer and easier to understand, you should add annotations to the image that you edit. with the powerful editing function, you can add text, arrow,line, sequence...to the image. All of the operating process, No more professional tutorial editing skills needed.
Easy to share your content

With screenstep maker, you can easy to share your content. For it's powerful export options. It includes PDF, HTML, Word, image and support send by email. So you can save your tutorials on your computer or send to your reader.
Benefit your business
screenstep maker can create the live and clear tutorial, the customer can easy to understand your products or your service. So it can give your customer a good user experience then it will increase your order. At the same time, it also reduce the pressure of the customer service.
You can benefit a lot from us

We have the competitive price but without any quality and serves loss;
There are no hidden charges in ScreenStep Maker;
Once you have paid, you can enjoy unlimited convert;
Later update versions are Free for you;
30 days money back guarantee.