Can I add image to replace the old one with Flash Converter for Shopping?
Q:Hello, I wonder that if I can add a new image to replace the old pictures of flash catalogue. I update the goods photos and I am not willing to change it and make a new PDF and convert it to flash flipping book again.
A: About Flash Converter for Shopping, it is possible to convert PDF catalogue to flash flipping catalogue. On one hand, it is a simple way to make PDF file be more stylish and attractive; on the other hand, it is an efficient way to enrich the catalogue with adding many kinds of multimedia. Adding a new image to flash catalogue is one kind of multimedia. With the edit shopping cart, users can change a new image to replace the old one without changeing the original files. Please follow our steps to cover the picture smoothly.
Step1: Run Flash Converter for Shopping and then click the button "Edit Shopping Cart";
Step2: Select a flip page and then click "image" icon;
Step3: Then drag a box on the page and then begin to select the new image;
Step4: Adjusting the proper size to cover the old one or add actions for the image.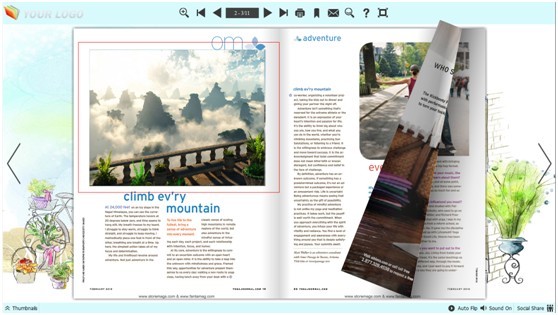 Try Flash Converter for Shopping please click here
PDF to Flash Converter Pro Mac