Can I alter thumbnail background color?
Q:Hi, I convert my PDF file into flash flipping book. Before I publish it , I found out the color of thumbnails is different from the toolbar or background. Here my question is I can alter thumbnail background color or not?
A: As we show you before, it is easy to change background and toolbar color even the button font. If the thumbnails background color is not similar with both of them, it seems a little bit strange. However, if you think it is not perfect enough, of course you can change thumbnail into the color you do appreciate. No matter what color you need, it just will take you a while to settle it down.
Step1:click "Design Setting" window, find out "Thumbnail Background color" button;
Step2: select a color from the color box, then click "Apply Change" to view the color result;
Step3: if you still don't satisfy with the color, just follow the steps to operate again.
Warm tips: please do not forget to click "Apply Change" to save your color change.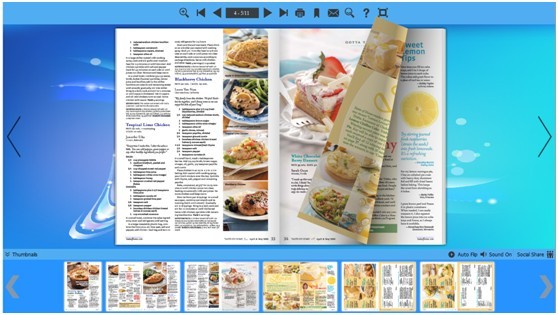 Try more PDF to Flash Converter please click here
PDF to Flash Converter Pro Mac