Can I export photos as PDF file with Image to Flash Converter?
Q:Hi, I had a try image to flash converter. It is great. But I have no idea how to export photos as PDF file? I do want to convert it to flash flipping book, I just need to export it as PDF.
A: As you know, PDF file is quite a suitable way to store and exchange the electronic documents. As image to flash converter enables you to convert your images into flash flip book and build to PDF, export as images and so on. In addition, you can convert all images in one PDF, or build PDF for each image even select several pictures to build PDF. You can select a proper output option base on your need. Now, you know that you are allowed to export your images as PDF file. It just takes you several steps to settle down.
Step1: open image to flash converter prepare your images well;
Step2: then move your mouse to the toolbar on top, find out the button next to "setting" button;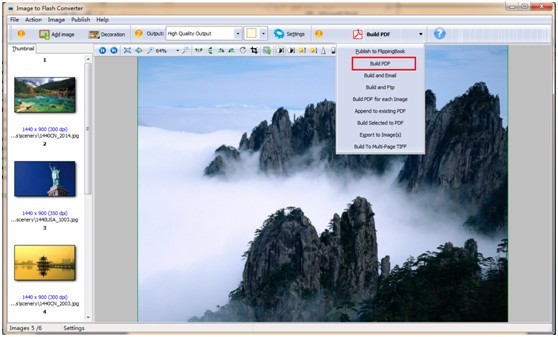 Step3: select "build PDF" from the box and then export it to PDF;
Step4: select an output path for your PDF then you can view the result.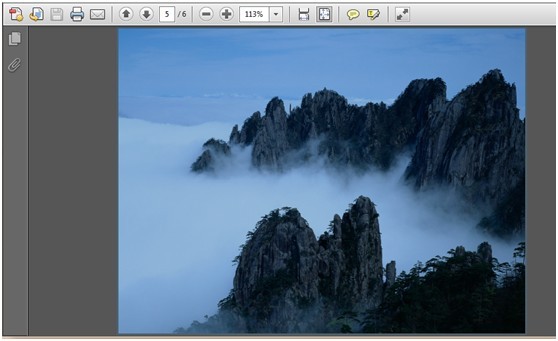 Kindly Reminder: You can select to convert the images in a PDF file or convert one image to one PDF file.
Try more PDF to Flash Converter please click here
PDF to Flash Converter Pro Mac