Create mobile version of flash book with PDF to Flash Converter Software?
PDF to Flash Converter Software can convert PDF file to flash book easily. And then there are at least three output types of PDF to Flash Converter Software. Then today we are going to talk one of the formats. That is mobile version. With mobile version, you can read the flash book easily and quickly. But you have to upload it online in advance.
Step1: Run PDF to Flash Converter Software and then import PDF file to program to get start;
Step2: Then here you can choose to embellish the flash book with various buttons such as change a background file and insert sound or others or just go to "convert to flipping book" directly;
Step3: Go to "Convert to flipping book" and then select "html" format and do not forget to select the check box for "Make mobile version";
Step4: Click "Convert" to convert it out and then upload it online through ftp or other tools, after that, just enter the address on your mobile then you can view the flash book easily.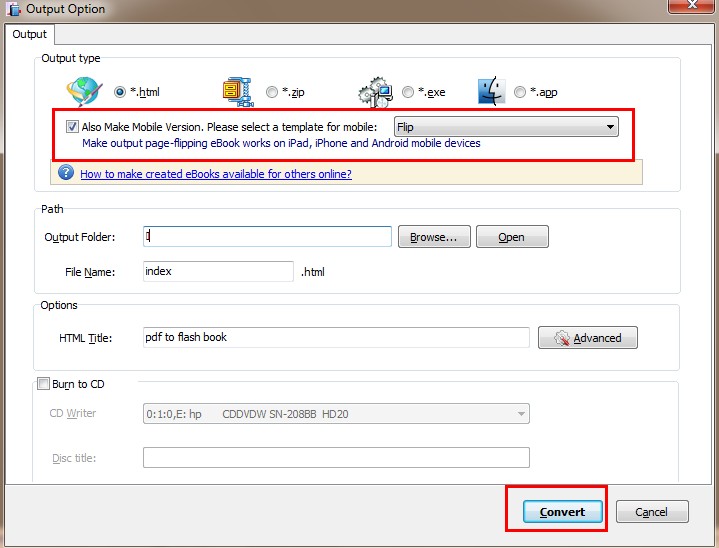 More information about PDF to Flash Converter.
PDF To Flash Converter Pro Mac