Does Office to Flash Converter Professional allow auto play flash flip book?
Q: Hello, I just feel tired to turn page and page to read the flash book. Is there a way to make it play automatically? If it has, it will help me a lot.
A:Office to Flash Converter Professional makes convert office file to flash flip book possible. We are able to view the office file in a new and popular way instead of the old way. Sometime, we just too tired to read the flash book or a magazine. Then we may begin to think about reading a book without turn page by hand. How wonderful if it can turn the page automatically! Well, office to flash converter professional support auto play the flash flip book. You can change the flipping time as well. Now, just follow our steps to make it work.
Step1: Import the office file to Office to flash converter professional and then click "Apply Change" to refresh the flash flipping book and get start;
Step2: Come to "Design Setting" button list and then find out "flipping time" under "Background" column;
Step3: Enter the flipping time you need and then click "Apply Change" to save the change;
Step4: Just click button "auto play" on the toolbar then the flash flip book will play automatically with the flipping time you entered just now.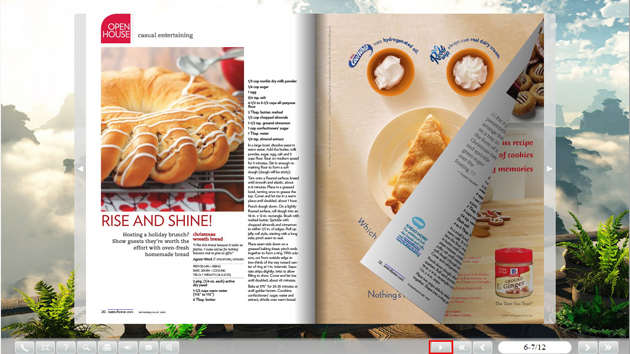 More information about PDF to Flash Converter.
PDF To Flash Converter Pro Mac