Does Flash Converter for shopping allow insert image into flash flip book?
Q: Hey, I plan to buy flash converter for shopping. But I got one question here. Dose it allow me insert a page into converted flash flip book? I do want to add that image in my flash flip book.
A:Perhaps you just would like to insert a page of image to enrich your flash catalogue or pass the information with a visual and simple way. Flash Converter for shopping is able to meet your need perfectly. It allows you to insert a page of image (PNG, jpg, SWF). Now, let's start to settle this down.
Step1: open "edit Page for Shopping Cart" window to start;
Step2: find out the insert button on the top of thumbnail;
Step3: click "insert a page" button to add image that you need;
Step4: If you don't like the image, just delete it with the button next to the "insert" button.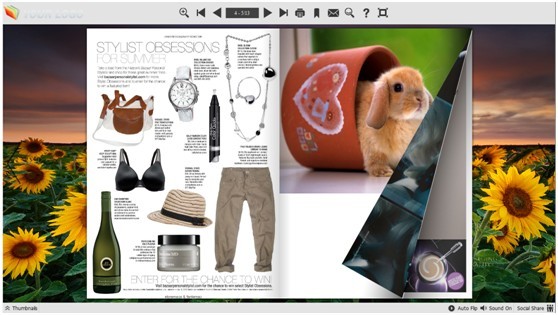 Kindly reminder: you can't view the page effect in edit shopping cart window but the main window of Flash Converter for PDF.
Try more PDF to Flash Converter please click here
PDF to Flash Converter Pro Mac