How to move the toolbar from bottom to top?
Q:Hello, I have to say that I just hate the toolbar on the bottom of my flipping book. It is not so convenient for me to read. I try to do it by myself but fail. So, please teach me how to make it successfully.
A:About the toolbar, of course you can move it to the top of the flipping book. We make it at the bottom just for you to click and find out the button you need more easily. People always say you can't please everyone. So, we have designed the other position for users to choose. Maybe in different flipping book, the position of toolbar may affect the whole impression of flipping book. In order to make your flipping book be more perfect, let's begin to move your toolbar on the top of flipping book.
Step1: open "Design Setting" window, move your mouse to "Tool Bar on top" function;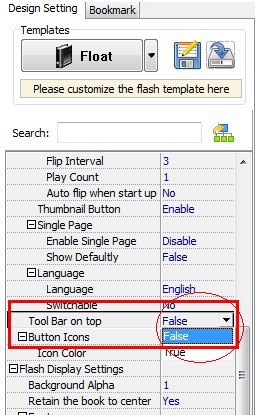 Step2: select "True" from the box, if you choose "False here", the toolbar will be on the bottom;
Step3: then click "Apply Change" to view the effect.  If you want to move the toolbar on top just click "True" or just select "False".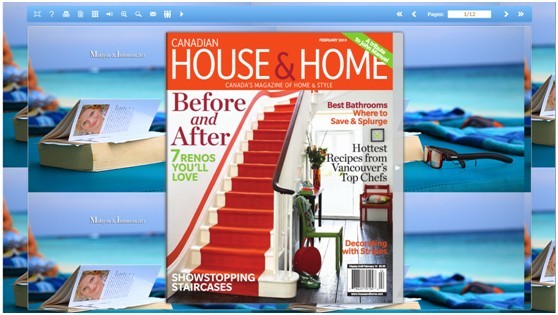 Try more PDF to Flash Converter please click here
PDF to Flash Converter Pro Mac