How can I search relative buttons quickly with PDF to Flash Converter?
Q:Hey, there are so many buttons on the left. And I always can't find out the button I need quickly. Is there an affective to find out the relative buttons? What should I do?
A:As we know that there are quite many various buttons on the button list of design setting window. Sometimes, it just takes us much time to find out the relative button to change something of PDF to flash book. If this problem does trouble you, there is a way to figure it out. That is to make good use of the search function of PDF to Flash Converter. Here the search function doesn't mean to search information on the flash book function.
Step1: Launch PDF to Flash Converter and then import PDF to flash book to the program;
Step2: Come to "Design Setting" window and then you will see there is "search" box on the top of the buttons list;
Step3: Enter the button name you need such as "background", then you can see the related button about background;
Step4: Then if you want to go ahead to find other buttons just clear the words you enter before and keep entering the new words.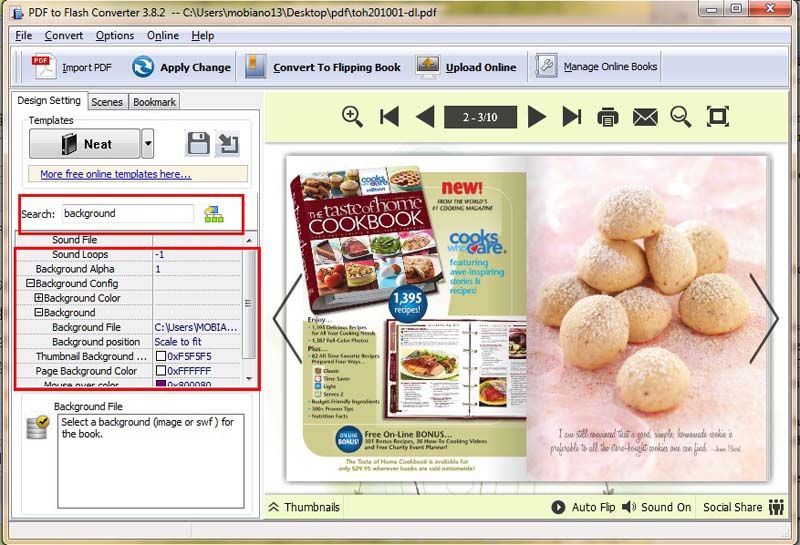 More information about PDF to Flash Converter.
PDF To Flash Converter Pro Mac