How to remove a photo with image to flash converter?
Q:Hey, I imported several photos in image to flash converter. I do appreciate the image to flash converter. It helps me a lot to make a pretty photos album. But now I got a problem to removing one of photos.
A: About image to flash converter, it is a kind of converter to convert your photos into flash flipping book. It enables to make your photos can be shared easily with others and make it be more special and stylish. Anyway, sometimes, you may just feel unsatisfied with a photo which is been imported before. Perhaps you just don't that photo any more. However, there is a way to make it out. Just let me show you how to remove it successfully.
Step1: Open image to flash converter, import the photos first;
Step2: select the photo that you don't need;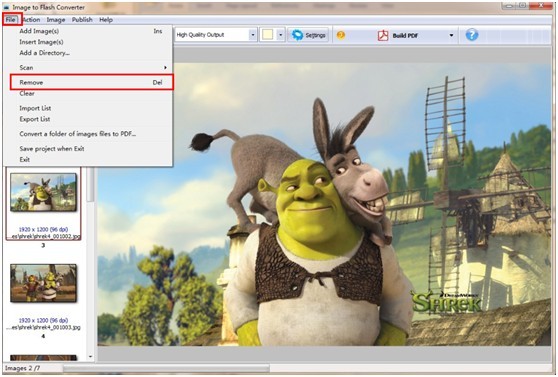 Step3: click button "File" on the top of image to flash converter;
Step4: select "remove" button from the drop-down list and then click "Yes", the photo disappear.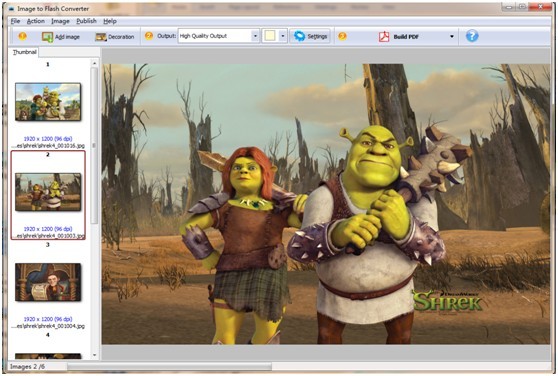 Warm Tips: There is another way can delete the photos directly. You just need to select the photo and then click "delete" button on the keyboard.
Try more PDF to Flash Converter please click here
PDF to Flash Converter Pro Mac