May I make my images into grey with Image to Flash Converter?
Q:Hi, I just want to make my photos grey. But I am not sure that whether image to flash converter able to make it works or not. Anyway, if it can make it grey just show me.
A: About the colors of photos, different people have different opinion. Perhaps you just love the original color, you think it is perfect. But others may think, sometime the grey or black-and-white color can render a more artistic conception of photos. However, the grey color of photos may make the photos seems a little bit old but the feeling is really indefinable. Anyway, vintage style is so popular in recent years. Now, just let's show you how to make you image into grey easily.
Step1: open image to flash converter, select the page you want to make it in grey color;
Step2: click "Image" on the top toolbar, select "Grey Scale" of pull down menu;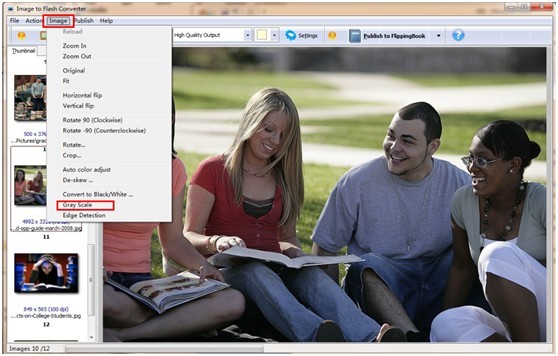 Step3: Then you will see the grey effect of the selected photo.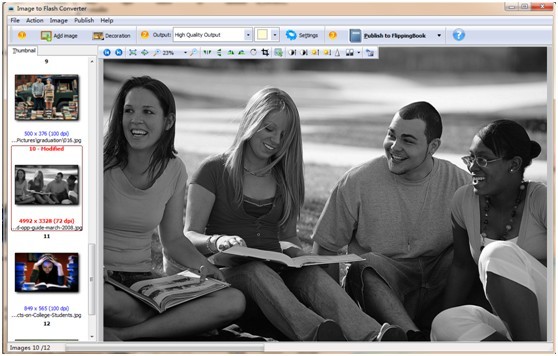 Kindly Reminder: After click button" grey scale", there's no need to click any buttons to save. You can view the result directly.
Try more PDF to Flash Converter please click here
PDF to Flash Converter Pro Mac