What does "show corner flip effect" function do?
Q:Hey, I saw there is a function named show corner flip effect. I don't know the exact meaning. And I choose True. It seems has no change in my flipping book. What does it use to do?
A: The function of show corner flip effect is to show you the page turning effect of corner. The purpose of this function is to make you see the flip effect with the flipping book in your first sight. Then it reminds that you can turn the page by dragging the corner. However, the corner flip effect just can view in Neat template. If you need show corner flip effect just take our steps to make it.
Step1: open "Design Setting" window, find out "Show Corner Flip Effect" below the "Flash Display Settings";
Step2: select "True" from "Show Corner Flip Effect" box;
Step3: please do remember to click "Apply Change" to save and check the effect.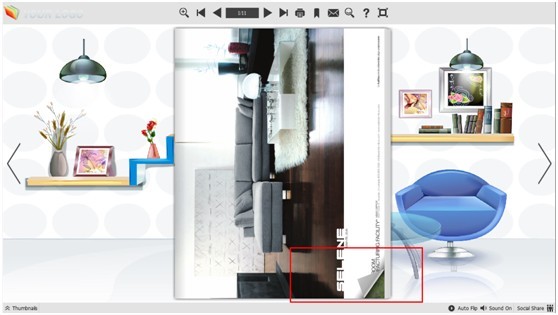 Kindly Reminder: The Corner flip effect can't be shown in other three templates but Neat template.
Try more PDF to Flash Converter please click here
PDF to Flash Converter Pro Mac