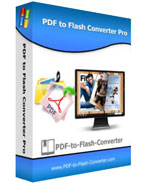 PDF to Flash Converter Themes For Blooming Flowers
Romantic and Sweet templates are provided to make wonderful flash flipping book.
It is able to save much time to convert your file into impressed flah book and it is free to download.


Flash Player 10.0+
Make fantastic Flash Book with Blooming Flowers themes
Blooming Flowers themes will show you a wonderful world full of blooming flowers. There's no reason that people will be in a good mood if they see a sea of flower or blooming flowers. Perhaps because the blooming flowers make us feel about the live of flowers and effected by the beautiful blooming flowers. In blooming flowers themes, it is going to show you a beautiful blooming flowers world. The first theme is to show you many pink flowers are blooming and show you her charm. The second them is to describe a growth story of Cosmos. They are bathing under the sunshine. They are growing, blooming and spreading out their fragrance. The third theme is to display two colors of the flowers. On one side, they are young and full of energy; on the other side, they are mature and full of charm. That is blooming flowers themes. Download it and enjoy the beauty of blooming flowers together with your wonderful flipping book.
To use Themes & Template, you must install PDF To Flash Converter frist!
You can also reference to Order FAQs for more details about purchase.
Blooming Flowers Themes Screenshots