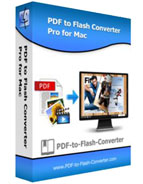 PDF to Flash Converter Themes for Wheat
Bright and Golden templates are provided to make wonderful flash flipping book.
It is able to save much time to convert your file into impressed flah book and it is free to download.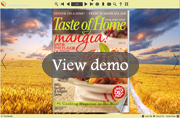 Flash Player 10.0+
Make fantastic Flash Book with Wheat themes
Wheat themes will show users the different scenery from golden wheat. The autumn is coming and also the wheat is almost mature. Autumn is also a harvest season. Anyway, do you know that wheat is widely used in our daily life? We may eat or drink the food made from wheat such as bread, wine and others food. Now, let's get start introducing you the wheat themes today. The first theme is showing you the golden wheat and the weather is not so good. Just because these two point, the picture is more impressive. There is wheat and bright sun and the blue sky in the second theme. The wheat is mature and it is time to harvest. It means it is a big day for the farmer. The third theme is still showing you the wheat. But this theme is different from others because it is not close-up picture. Anyway, the color of the wheat means is so bright and beautiful. It means harvest this year. Now, just download the wheat themes to enjoy the golden color and your PDF to flash flip book.
To use Themes & Template, you must install PDF To Flash Converter frist!
You can also reference to Order FAQs for more details about purchase.
Wheat Themes Screenshots