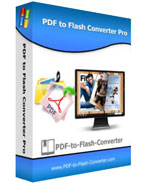 PDF to Flash Converter Themes For Holiday Beach
Relaxed and Wonderful templates are provided to make wonderful flash flipping book.
It is able to save much time to convert your file into impressed flah book and it is free to download.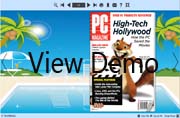 Flash Player 10.0+
Make fantastic Flash Book with Holiday Beach themes
Now it is August. People always love to go beach in summer. On one hand, people always have a holiday in August; on the other hand, people love to swim in sea in summer. The holiday beach theme will show you three vector beach sceneries in the summer. The first theme is to show you a picture of bright sunshine, coconut tree, beach chair and cool beverage. It feels cool and relaxed in this wonderful place. The second theme is showing you sunset of holiday beach. It is romantic and easy to lose yourself in the beautiful sunset. The third theme is displaying more excited scenery for you. There are coconut tree, sailboat and island on the sea face. They are also the very important elements to decorate the holiday beach and make more fun in the beach. When we mentioned beach in summer, swimming, sailboat, surfing, coconut tree, beach chair and desk and the cool beverage come to our mind. Please try to image that you are in the holiday beach, you are reading a flipping book and there are cool beverage right behind you. Don't you think it will be a wonderful holiday with them?
To use Themes & Template, you must install PDF To Flash Converter frist!
You can also reference to Order FAQs for more details about purchase.
Holiday Beach Themes Screenshots