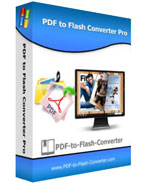 PDF to Flash Converter Themes For Magical Planet
Magical and Amazing templates are provided to make wonderful flash flipping book.
It is able to save much time to convert your file into impressed flah book and it is free to download.


Flash Player 10.0+
Make fantastic Flash Book with Magical Planet themes
Are you curious about the universe? Do you have some knowledge about universe? In magical planet themes, you will see three amazing pictures about the planet of universe. The first theme is to show you a half planet which looks so peaceful and beautiful. If you look at it carefully, you can see movement locus of the diverse planets. In the second theme, there is to show you the relation between planet activities and the movement of wave. The activities of plane play a very important role in the movement of wave. Then come to the third theme, there is a close-up picture of the planet. It describes a grow-up story of a planet. With the development of technology, we do know much about the universe. But it is still not enough. With magical planet themes, we can try to find out the inner peace and calm down to view your PDF file as flash flipping book. Just download the wonderful magical planet themes to read a wonderful flipping book together with magical planet of PDF to Flash Converter.
To use Themes & Template, you must install PDF To Flash Converter frist!
You can also reference to Order FAQs for more details about purchase.
Magical Planet Themes Screenshots