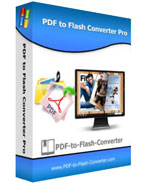 PDF to Flash Converter Themes For World Map
Beautiful and Peaceful templates are provided to make wonderful flash flipping book.
It is able to save much time to convert your file into impressed flah book and it is free to download.


Flash Player 10.0+
Make fantastic Flash Book with World Map themes
As we all know that the landscapes of the earth based on the long time movement. Nowadays, the earth is with seven continents. In world map themes we are going to show you three abstract pictures to show you different landscapes in the world. In the first themes, it shows you a green part of world. The color is not so similar with the green plant but it is also abstract enough to attractive others attention. The second theme is to show you several continents on the blue background. In our potential mind, when we see the light blue color, the sky and the sea may come to our mind first. The third theme is to show a complete and 3D earth in front of you. The universe is so beautiful and we are easy to lose ourselves in the peaceful space. How about reading a flipping book about universe together with the wonderful earth movement themes in a wonderful day? Just download the World Map themes to enjoy the beautiful scenery.
To use Themes & Template, you must install PDF To Flash Converter frist!
You can also reference to Order FAQs for more details about purchase.
World Map Themes Screenshots