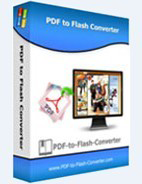 PDF To Flash Converter Themes for Colorful Life
Colorful and wonderful templates are provided to make wonderful flash flipping book.
It is able to save much time to convert your file into impressed flah book and it is free to download.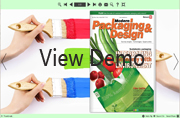 Flash Player 10.0+
Make fantastic Flash Book with Colorful Life themes
Nowadays, we face more competition. So we work harder and harder in order to not fall behind. But we do want to lead a much more colorful and wonderful life from the bottom of heart. Now, let's start to find out what kind of life is wonderful and meaningful for you. The first theme is to show you painting color. It means paint the color you appreciate for your life. The second theme is colorful folded paper which has some colorful butterfly stay above. It means little things can help decorate your life exactly. The third theme will bring you into a colorful fan world. If you look at the theme in other degree, you may find out it seems like the tail of elegant peacock. However, the purpose to make these themes is reminding you do not forget to relax yourself from the busy life.
To use Themes & Template, you must install PDF To Flash Converter frist!
You can also reference to Order FAQs for more details about purchase.
Colorful Life Themes Screenshots