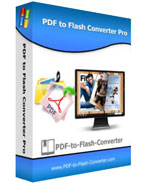 PDF To Flash Converter Themes for Moonlight
Moonlight shinning templates are provided to make wonderful flash flipping book.
It is able to save much time to convert your file into impressed flah book and it is free to download.


Flash Player 10.0+
Make fantastic Flash Book with Moonlight themes
We have bright sun day in the day it means we have bright moonlight as well. Moonlight is so amazing and charming. From the old days to now, so many poets make poems of moonlight or moon. It is just make you think about things in a cool mind. Sometimes the moonlight makes you feel clam down and sometimes the moonlight can help you active the atmosphere a lot. We just love the moonlight through down our window and we daze at far. Now, as you can see, our moonlight themes can help you recall the feeling. The first theme is to show you the green leaf bath with the moonlight. It is shinning and beautiful. Second theme is to display the moonlight through in the forest. The trees are growing stronger and stronger with the moonlight. The third theme is about to show you a beam of sunlight in the flowers. They are blossoming.
To use Themes & Template, you must install PDF To Flash Converter frist!
You can also reference to Order FAQs for more details about purchase.
Moonlight Themes Screenshots