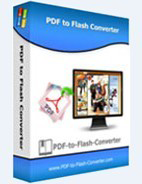 PDF To Flash Converter Themes for Wedding
Romantic and Sweet templates are provided to make wonderful flash flipping book.It is able to save much time to convert your file into impressed flah book and it is free to download.


Flash Player 10.0+
Make fantastic Flash Book with Wedding themes
Wedding means love, family, loyalty and forever. Perhaps every girl has a dreamy wedding or wedding dress. In wedding themes, we are going to show you three wonderful vector wedding pictures for you to make you think about what your dreamy wedding is. As you can see the first picture is showing you a beautiful bride and handsome bridegroom are sitting on a big love. They are looking forward to the future life when they will spend together. The second theme is to display other couple that are having wedding. They are closing the eyes to feel and touch the deep feeling of love for each other. The third theme is to show a happy and beautiful bride. People always say happiness makes you become happy and confident. So the bride is. The wedding is one of the happiest things in her life. Just download the free wedding themes to share the happiness and relax yourself.
To use Themes & Template, you must install PDF To Flash Converter frist!
You can also reference to Order FAQs for more details about purchase.
Wedding Themes Screenshots