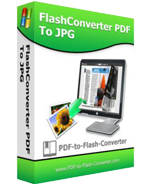 FREE
For Windows 7, Vista, XP

FlashConverter PDF To JPG (Freeware)
Convert your PDF files to JPG image quickly!!
Quickly convert PDF document to JPG format;
Entirely free to download;
Allow to customize PDF file and JPG;
Flexible operation mode;
Download
Flash Player 10.0+
Why Use?
Screenshots
How It Works
FlashConverter to JPG is a powerful converter to convert your PDF file into JPG images. As we all know that PDF format is well suitable to storage or exchange of electronic documents. However, not all PDF file can be read anytime and anywhere such as you can't insert your PDF page into a PowerPoint or other files. In this case, JPG is playing a very important role in this situation. It is easy to insert or embed. Now, FlashConverter to JPG can help users convert PDF file into JPG image exactly. Anyway, FlashConverter to JPG enable to convert a fold one by one quickly.
100% free FlashConverter to JPG to use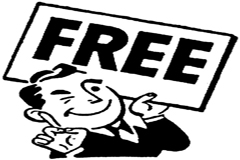 FlashConverter is totally free to download. You just need to get access of our website to download and then open it to use directly. There's no need to get a registration code after registration. users won't be asked pay any about FlashConverter PDF to JPG.
Three Kinds operation modes select
Batch Convert Mode. Convert PDF files in minutes. Batch convert mode enables users to convert a PDF or a folder of PDF files one by one. If you convert a folder of PDF files, it will create a new folder as name of PDF file.
Hot Directories Mode. Users are allowed to customize the input direction and output direction even log file path. Additionally, there are three buttons to make users to control the progress of PDF to JPG.
Command Line Mode. Offer a different way for users to convert PDF to JPG with FlashConverter to JPG. If you don't know how to operate, we also offer you a manual to get start.
Set up PDF file and JPG image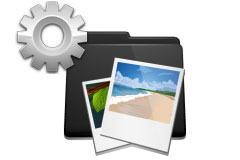 Users can customize setting of PDF file and JPG image. On one hand, users are allowed to set up convert page rang of PDF file and set a new name for imported JPG; on the other hand, it allows users to select color mode quality of JPG files and customize the DPI of JPG.
Convert PDF to JPG image quickly
Free FlashConverter PDF to JPG can convert PDF files into JPG quickly. First of all, users should select a conversation mode to get start. Then begin to add PDF file or a folder of PDF files into FlashConverter PDF to JPG. Last is time to convert PDF file into JPG. Here users should take notice that one page of PDF file will be converted one JPG file.